We are happy to invite you to the first event – "analog OUT / FIRST layer" – organized by ???? with the kind support from our friends at Footshop. We are taking down BRuN from the online platform, with an urban aesthetics accompanying an unconventional space.
???? identified a need, the need to interact with art. It went from an idea to an online platform designed to facilitate access to professional artists and artworks. By working with architects and designers, Brun is a mix between local art & business / art & architecture / art & you.
Simply put, we support talented emerging artists, showcase the rediscovery of generations and bring added value for all those who want to discover the pleasure of interacting with a work of art.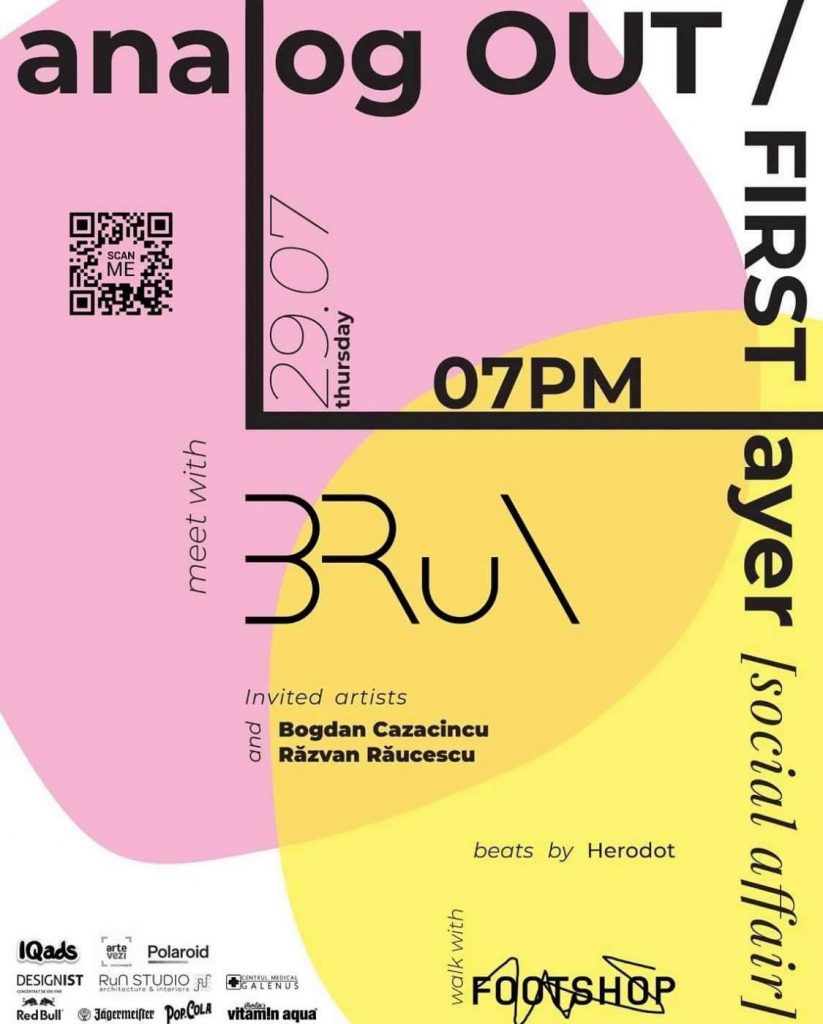 The artistic expression I am researching involves an inner search, where chaos has its realm. Through this search, I try to bring to the surface various abstract forms, chiaroscuro effects and chromatic diversity.

Bogdan Cazacincu
Most people know me through what I do as a Roper. The project I have been carrying out since 2013 is built on various media and it spins around a five-letter word, named ROPER. Through this alias I want to dive deeper into graffiti's potential to represent art, as well as an act of vandalism.

Răzvan Răucescu
Exhibited artists: Bogdan Cazacincu and Răzvan Răucescu
This event marks the beginning of a series of social gatherings focused on promoting local artists and encourage interactions with contemporary artworks.
Beats by HerodotMeet with ????
Walk with Footshop! Good vibes all over.
Safety measures are in place during this event.